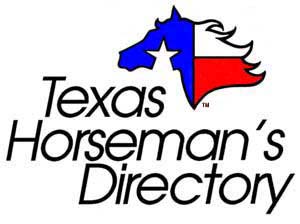 ---
Educational & Service Organizations
This is a FREE listing.
If you have new information:
a change of address, officers, contact name,
telephone number, website, email address or
a new organization that is not listed,
please notify the
Texas Horseman's Directory,
P. O. Box 625, Cypress, TX 77410 or
call: 281-373-9304 or
email to: directory@texhorseman.com.

The following information is verified
as closely as possible
and is updated frequently.
For the latest information always remember to "reload".
---
Need a Barn Cat, Help A Feral Cat in Need
---


American Association of Equine Practitioners
4075 Iron Works Pike, Lexington, KY 40511
606-233-0147; Fax: 606-233-1968
Email: aaepoffice@aaep.org
Website: www.aaep.org/


American Association for Horsemanship Safety, Inc.
4125 Fish Creek Road, Estes Park, CO 80517
866-485-6800
Email: mail@horsemanshipsafety.com
Website: www.horsemanshipsafety.com/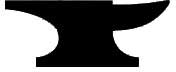 American Farriers Association
4059 Iron Works Pkwy., Suite 1, Lexington, KY 40511
859-233-7411; Fax: 859-231-7862
E-mail: info@americanfarriers.org
Website: www.americanfarriers.org/
Texas Professional Farriers Association
Aaron Register, Treasurer,
319 Wild Oak Drive, Huffman, TX 77336
Blacksmith1@ATT.Blackberry.net
Website: www.tpfa.org/


Equestrian Aid Foundation 501(c)(3)
Improving the lives of horsemen in need
11924 W. Forest Hills Blvd., Suite 10A-377,
Wellington, FL 33414
800-792-6068
Email: info@equestrianaidfoundation.org
Website: equestrianaidfoundation.org
Equine Land Conservation Resource
Saving land for horses and horse-related activities
4037 Iron Works Parkway, Suite 120
Lexington, KY 40511
859-455-8383; Fax: 850-455-8381
Email: info@elcr.org
Website: elcr.org
Frequently Asked Questions
EQUUS Foundation, Inc. 501(c)(3)
203-259-1550
Email: equus@equusfoundation.org
Website: www.equusfoundation.org
The Guide Horse Foundation
1775 West Williams Street, PMB 120,
Apex, NC 27523
252-431-0050
Email: guide@guidehorse.com
Website: www.guidehorse.com


American Horse Council
Your Unified Voice in Washington
1616 H Street NW, 7th Floor, Washington, DC 20006
202-296-4031; Fax: 202-296-1970
Website: www.horsecouncil.org
E-mail: ahc@horsecouncil.org
Arkansas Horse Council
Website: www.arhorsecouncil.org/

Colorado Horse Council
Website: www.coloradohorsecouncil.com


Kansas State Horse Council
Website: www.kansashorsecouncil.com
Oklahoma Industry Horse Council
Website: www.oklahomahorseindustrycouncil.com/
Greater Houston Horse Council
is now the


Texas State Horse Council
Website: www.ghhc.com

The American Livestock Breeds Conservatory
P. O. Box 477, 33 Hillsboro St., Pittsboro, NC 27312
919-542-5704
Website: www.albc-usa.org/
American Riding Instructors Association & Certification Program
28801 Trenton Court, Bonita Springs, FL 34134-3337
239-948-3232; Fax: 239-948-5053
Email: riding-instructor@comcast.net
Website: www.riding-instructor.com/

Certified Horsemanship Association
1795 Alysheba Way, Suite 7102, Lexington, KY 40509
859-259-3399; Fax: 859-255-0726
Email: office@CHA-ahse.org
Website: www.cha-ahse.org/
American Society for the Prevention of Cruelty to Animals
424 East 92nd Street, New York, NY 10128
212-876-7700
Email: information@aspca.org
Website: www.aspca.org/

Houston SPCA
7007 Old Katy Road, Houston, Texas 77024
713-869-7722
24-hour injured animal rescue: 713-880-4357


CP National Horse Show
The National Horse Show
2245 Stone Garden Lane, Lexington, KY 40513
859-608-3709; Fax: 866-285-9496
Email: cindy@nhs.org
Website: www.alltechnationalhorseshow.com
American Wild Horse Preservation
Website: http://act.wildhorsepreservation.org

Mustang Heritage Foundation
P.O. Box 979, Georgetown, TX 78626
512-869-3225
Website: www.mustangheritagefoundation.org/



National Cowboy & Western Heritage Museum
1700 NE 63rd Street, Oklahoma City, OK 73111
405-478-2250
Website: www.nationalcowboymuseum.org/
Western Heritage Foundation
To promote and preserve Western Sports,
Agriculture and Animal Science
for our nations youth.
P.O. Box 936, Keller, TX 76248
817-235-6538
Website: www.westernheritagefoundationusa.org
The Dressage Foundation
1314 O Street, Suite 305, Lincoln, NE 68508
402-434-8585; Fax: 402-436-3053
Email: info@dressagefoundation.org
Website: www.dressagefoundation.org
Houston Farm & Ranch Club
One Abercombie Drive, Houston, TX 77084
281-463-6650
Email: ehudson@houstonfarmandranch.org
Website: www.houstonfarmandranch.org
The Humane Society of the United States
Website: www.hsus.org

Kentucky Horse Park
4089 Iron Works Parkway, Lexington, KY 40511
800-678-8813; Fax: 859-254-0253
Email: General Park Information info@kyhorsepark.com
Website: www.kyhorsepark.com/
Morris Animal Foundation
Website: www.morrisanimalfoundation.org/
National 4H Youth Conference Center
www.4hcenter.org
Website: www.4-h.org
Texas Area Councils: texas4-h.tamu.edu/
National Future Farmers of America
P.O. Box 68960, 6060 FFA Drive,
Indianapolis, IN  46268-0960
317-802-6060
General Inquiries: shop@ffa.org
Website: www.ffa.org
Race Track Chaplaincy of America, Inc.
Website: rtcanational.org
National Ranching Heritage Center
at Texas Tech University
3121 Fourth Street, Lubbock, TX 79409
806-742-0498
Website: nrhc.ttu.edu
FACEBOOK
Special Olympics
1133 19th Street, N.W.
Washington, DC 20036-3604
202-628-3630; Fax: 202-824-0200
Email: info@specialolympics.org
Website: www.specialolympics.org/
Stolen Horse International, Inc.
Help to find missing horses all over the world
Phone: 704-484-2165
Email: stolenhorse@netposse.com
Website: www.netposse.com/default.asp
Like us on our Facebook Page
Texas Animal Health Commission
Street Address: 2105 Kramer Lane, Austin, Texas 78758
Mailing Address: P. O. Box 12966, Austin, Texas 78711-2966
512-719-0700; 1-800-550-8242
General Inquiries: comments@tahc.texas.gov
Website: www.tahc.state.tx.us/
Texas Humane Legislative Network
P.O. Box 685283, Austin, TX 78768-5283
888-548-6263
Website: www.thln.com
Email: webmaster@thln.org
Unwanted Horse Coalition
1616 H Street, NW, 7th Floor, Washington, DC 20006
202-296-4031; Fax: 202-296-1970
Website: www.unwantedhorsecoalition.org
---
Need a Barn Cat?
Aggie Feral Cat Alliance of Texas
Texas A & M University
Department of Veterinary Integrative Biosciences
TAMU 4458
College Station, TX 77843-4458
(979) 845-2351
E-mail: AFCAT@cvm.tamu.edu
Website: AFCAT

Shadow Cats Adoption Center
Send correspondence to: P. O. Box 720,
Round Rock, TX 78680-0720
Parcels to:
Shadow Cats,
402A west Palm Valley Blvd., #115,
Round Rock, TX 78664-4200
Website: shadowcats.net
Facebook

San Antonio Feral Cat Coalition (SAFCC)
Trap - Neuter - Return Works! Fix'em and Feed'em
P. O. Box 692308, San Antonio, TX 78269-2308
Email: info@sanantonioferalcats.org
210-877-9067 - Help Line and Adoption List
Website: sanantonioferalcats.org

Texas Barn Cats
210-232-2790 or 210-378-9036
Email: info@texasbarncats.org
Website: Texas Barn Cats

Weatherford Barn Cat Program
817-598-4111
Website: BarnCatProgram


---
Texas Horseman's Directory Home Page
Texas Horseman's Directory Listings Online
Show & Clinic Schedule
National Breed Registries
National Show & Competition Organizations
Texas State & Local Clubs & Organizations

LAST UPDATE: 10 August, 2020