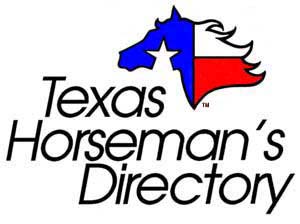 Therapeutic Riding
Equine Assisted Therapy
Centers & Organizations in Texas

Equine Assisted Therapy is not just for riders
with physical challenges but is also useful for
emotional challenges and provides an avenue for
education and learning in many areas.
---
American Hippotherapy
Association, Inc. (AHA)
P. O. Box 2014, Fort Collins, CO 80522
Phone: (720) 369-9303
E-mail: info@theahainc.org
Website: www.theahainc.org
FACEBOOK

---
EAGALA
Equine Assisted Growth and
Learning Association
P. O. Box 993, Santaquin, UT 84655
Toll Free: 877-858-4600
801-754-0400; FAX: 801-754-0401
Skype: eagala993
Website: EAGALA
---
PATH, International,
Professional Association of
Therapeutic Horsemanship International
(Formerly Known as NARHA)
Mailing Address: P.O.Box 33150, Denver, CO 80233
National Office Physical Address: 7475 Dakin Street, Suite #600,
Denver, CO 80221
303-452-1212 or (800) 369-RIDE (7433)
Fax: 303-252-4610
E-mail: pathintl@pathintl.org
PATH Web Site
(Used as primary source for information)

---
To Search for Therapeutic Riding Centers
by Location in Texas
---
Therapeutic Riding Services in Texas:
---
4-Bit Therapeutic Horsemanship
CHA Certified: Eydie Copeland
8653 Holmsley Trail, El Paso, TX 79907
915-227-4407
FACEBOOK


7 Star Horse & Family Center
PATH Center Member
P. O. Box 50655, Amarillo, TX 79159
806-355-4773
Email: 7startherapeuticriding@gmail.com
Website: www.7starhorsetherapy.org
FACEBOOK
All Star Equestrian Foundation, Inc.
PATH Premier Accredited Center
Mailing Address: P. O. Box 892, Mansfield, TX 76063
Physical Location: 6601 FM 2738, Burleson, TX 76028
817-477-1437
Email: allstar892@juno.com
Website: allstarfoundation.org
FACEBOOK
A.W.A.R.E., Inc.
(Always Wanted A Riding Experience)
PATH Center Member
501(C)(3) Non-Profit Organization
1708 Center Point Road, San Marcos, TX 78666
512-754-6773; Fax: 512-754-6799
Email: info@awaresmtx.org
Facebook: AWARE Facebook
Website: www.awaresmtx.org

Big Wish Farm
SoleAna Stables
PATH Certified Center
19200 McKay Road, Alvin, TX 77511
281-414-3351
Dea Martin, PATH Certified Instructor
Email: bigwishfarm@gmail.com
FACEBOOK
Bits of Hope
PATH Center Member
3447 State Highway 315, Carthage, TX 75633
903-263-9515
Email: jenicewf@gmail.com
Blue Sky Therapeutic Riding & Respite
PATH Center Member
Mailing Address: 120 Stanley Drive, #228,
Aubrey, TX 76227
Physical Location: 5098 US Hwy. 377,
Krugerville, TX 76227
469-439-9594
Email: info@bluesky.org
Website: blueskytexas.org
Born 2 Be Therapeutic Equestrian Center
PATH Center Member
1700 Spring Hill Road, Aubrey, Texas 76227
940-595-8200: Fax: 817-887-1869
Email: born2betec@gmail.com
Website: www.born2betec.org

Cadence Therapy
PATH Center Member
Occupational Therapy Services Specializing in
Equine Assisted Therapy and Hippotherapy
Owner/Therapist: Chase Doverspike, MOT, OTR/L, HPCS
13406 Cameron Road, Manor, TX 78653
512-814-6328; Fax: 866-442-3880
Email: chase@cadencetherapy.com
Website: www.cadencetherapy.com

Camp Able of Buffalo Gap
Equine-Assisted Therapeutic Riding Center
and Horse Rescue
PATH Member Center
Founder/Contact: Renee Hicks, 325-280-6053
Location: 1302 Pecan Street, Buffalo Gap, TX 79508
Mailing Address: P.O. Box 695, Buffalo Gap, TX 79508
Email: info@camp-able.org
Website: www.camp-able.org

Campfire Creek Therapeutic Riding Center
PATH Center Member
767 Bethel Rd., Waxahachie, TX 75167-9017
(972) 937-7265
Email: oliver@ectisp.net
Website: campfirecreek.org

Cheerful Hearts
Therapeutic Riding & Animal Assisted Therapy
PATH Center Member
7317 Avenue P, Santa Fe, TX 77510
832-221-9066
Email: cheerfulheartstherapy@gmail.com
Website: cheerfulheartstherapy.org

Compadres Therapy
PATH Center Member
3800 N. Mesa, Suite A-2, El Paso, TX 79902
915-244-6409
Cell: 915-203-0885; Fax: 915-545-2697
Email: compadrestherapy@aol.com
Website: www.compadrestherapy.com

Conroe YMCA Leap of Faith
Conroe Family YMCA
Lauren Pickle, Equestrian Director
10245 Owen Dr., Conroe, TX 77304-3200
936-441-9622
Email: lauren.pickle@ymcahouston.org
Website: www.ymcahouston.org


Cowboy Up Therapies
AHA Member
American Speech-Language-Hearing
Association Member
Speech & Occupational Therapy,
Hippotherapy, Equine Asisted Therapy
27902 Mound Road, Hockley, TX 77447
936-931-4420
Email: kelley@cowboyuptherapies.com
Website: www.cowboyuptherapies.com
FACEBOOK

Dayspring Therapeutic Equestrian Center
of Harrison County
PATH Member Center
Sheryl Fogle, Exectutive Director
2609 Fern Lake Cutoff, Marshall, TX 75672
Cell Phone: 817-980-2535; Home: 903-923-5552
Email: sheryl@sherylfogle.com
Website: www.dayspringtec.com
FACEBOOK

Divine Equine Therapeutic Riding Center
PATH Member Center
2822 Luella Rd., Sherman, TX 75090
(903) 421-4616
Email: DivineEquineTRC@gmail.com
Website: www.DivineEquineRiding.org
FACEBOOK

Dream A Dream Therapeutic Horsemanship
PATH Member Center
23650 Round Mountain Circle,
Leander, TX 78641-8515
512-260-5957; Fax: 512-260-0490
Email: info@dadth.org
Website: www.dadth.org
FACEBOOK

Dream Catcher Stables, Inc.
PATH Member Center
Sanna Roling, sanna.roling@deamcatcherstables.org
Mailing Address: P.O. Box 1454, Spring, TX 77383-1454
NEW LOCATION: 20907 Birnamwood Blvd., Humble, Texas 77338
281-216-3494
Pete Trumper, Executive Director:
getinvolved@dreamcatcherstables.org
Website: www.dreamcatcherstables.org/

Equest Therapeutic Horsemanship
AHA Member Facility
PATH Premier Accredited Center
Physical Address: 3800 Troy Road, Wylie, TX 75098
Mailing Address: P.O. Box 2109, Wylie, TX 75098
Equest @ Texas Horse Park
811 Pemberton Hill Road, Building 4, Dallas, TX 75217
972-412-1099; Fax: 972-947-3940
Email: equest@equest.org
Website: www.equest.org

Equine Connection Counseling
Equine-assisted counseling and psychotherapy
5800 Meandering Road, River Oaks, TX 76114
Located on site at YMCA of Metro Fort Worth -
Camp Carter Equestrian Center
Mailing Address: PO Box 122692,
Fort Worth, TX 76121
Contact: Dr. Hallie Sheade
682-334-3784
E-mail: hallie@equineconnectioncounseling.com
Website: www.equineconnectioncounseling.com

EquiTherapy™ Therapeutic Riding
Janice Terra, The Lady Horse Whisperer
Equine International Stables
21426 Hufsmith Kohrville Rd, Tomball, TX 77375
(281) 705-8188
E-mail: janiceterra@gmail.com
Website: equitherpy-therapuetic-riding

GaitQuest Therapeutic Horsemanship
PATH Member Center
100 Oak Avenue, Dumas, TX 79029
(806) 934-2300


Glenoak Therapeutic Riding Center, Inc
PATH Member Center
1517 Glenoak Dr., Corpus Christi, TX 78418-8900
361-537-3495; Fax: 888-370-2988
Email: chthorse@yahoo.com
Website: www.greatherapy.net

Grace Lake Ministries, Inc.
PATH Member Center
9611 FM 1827, Anna, TX 75409
972-837-4621
Email: gracelake@dfwair.net
Website: www.gracelakeministries.org
FACEBOOK

GreenvilleSpeech & Language @ Lakota Ranch
Equine Therpautic Riding Lessons
AHA & PATH Member Center
2856 Hwy. 380, Greenville, Texas 75401
903-454-1650; 903-454-2460
Email: info@greenvillespeechandlanguage.com
Website: lakotaranch.com/index.html


HARTH Foundation
PATH Member
"Healing and Recovery Thru Horses"
. . . to improve the quality of life
for Veterans and Active Service Members.
3307 Sunset Cliff Road, Burnet, TX 78611
Sherry Atherton, Founder & Board President
512-656-7698
Email: info@harthtx.org
Website: www.harthtx.org

Healing with Horses Ranch
PATH Member Center
10014 FM 973, Manor, TX 78653
512-964-0360
Email: healingwithhorsesranch@gmail.com
Website: www.healingwithhorsesranch.org

Heart and Try Riding Program
PATH Intl. Member Center
Meadoe Feuhs, Director
PATH Intl. registered level instructor, certified
P. O. Box 352, Normangee, Texas
979-575-5995
Email: smiles4horses@yahoo.com
Certification with PATH pending
FACEBOOK

Heart of Texas Therapeutic Riding Center
PATH Member Center
Director: Shirely Wills
848 E White Oak Road, West, TX 76691-1963
254-749-2612
Email: info@hottrc.org
Website: www.HOTTRC.org
Website: FACEBOOK

H.E.L.P. Center,
Horse Empowered Learning Program
PATH Member Center
Offering Therapeutic Riding,
EFP (Equine Facilitated Psychotherapy) and EFL
Contact: Stephanie Powell, Executive Director:
director@helpcenterofaustin.org
Address: 2908-B East Howard Lane, Manor, TX 78653
Phone: 512-413-4371
Email: info@helpcenterofaustin.org
Website: www.helpcenterofaustin.org

HERO
Hendrick Equine Rehab Opportunities
PATH Member Center
Contact: JoBeth Willis
1934 Hickory Street, Abilene, TX 79601
(325) 670-6000
Email: jwillis@ehenrick.org
Website

Hoofbeats Academy
Adaptive Horsemanship and Therapeutic Riding
PATH Intl' Premier Accredited Center
Manor, TX
512-278-0250
Email: hoofbeatsacademy@gmail.com
Website: www.hoofbeatsacademy.org/
FACEBOOK

Hope, Healing, and Hooves
"...to help every inner child grow into a whole being."
501(c)(3) nonprofit organization
1726 Upland Drive, Houston, Texas 77043
832-499-2542
hhhdirector2015@gmail.com
Website

Hope Rising Ministries
Equine Assisted Psychotherapy &
Equine Assisted Learning
501(c)(3) nonprofit organization
Mailing Address: P. O. Box 403,
Washington, Texas 77880
832-779-2190
Website: Equine Therapy

HorseLink
Harnessing the Power of the
Horse - Human Connection
501(c)(3) nonprofit organization based in Austin, Texas
Sanctuary for Retired Competition horses &
Healing and growth for people
512-360-8499
Website: thehorselink.org
FACEBOOK

Horses, Hearts, and Hands (H3)
PATH Member Center
Contact: Founder/ED/Certified Head
PATH Instructor - Deborah Ellison
3606 West Michigan Avenue, Midland, TX 79703
432-222-7433 or 432-352-5070
Email: equinesrus@gmail.com
Website: horsesheartsandhands

Horses Helping the Handicapped
(see Triple H Equitherapy Center below)
Website: www.triple-h.org/

Jake E's Riding Round Up
PATH Member Center
10626 FM 429, Kaufman, TX 75142
(972) 962-2828
Email: info@JakeEsRR.org
Website: www.jakeesrr.com
FACEBOOK

The JoyRide Center
Therapeutic Riding Center
PATH Member Center
Peggy Wagner, Administrative Team Leader
Email: pwagner@joyridecenter.org
29550 Tudor Way, Magnolia, TX 77355
281-356-5900; FAX: 281-356-5901
Jennifer Janke, Volunteer Coordinator
281-356-5900; volunteer@joyridecenter.org
Website: www.joyridecenter.org

Learning Together Equestrians
PATH Member Center
Director: Penni Bozadzis, MA, CCC-SLP, TRI
13005 Fitzhugh Road, Austin, TX 78736
Email: info@learningtogetherequestrians.org
Website: www.learningtogetherequestrians.org

ManeGait
PATH Premier Accredited Center
Execytive Director: Tricia Nelson, (469) 422-6374
3160 N. Custer Rd, McKinny, TX 75071-3051
(469) 742-9611
Email: tnelson@manegait.org
Website: www.manegait.org

Midland Children's Rehabilitation Center
PATH Member Center
Contact: Brooke Mueller
802 Ventura, Midland, TX 79705
432-498-2053; Fax: 432-682-4478
Email: mcrc@mcrc1.org
Website: www.mcrc1.org

Morning Glory Ranch Education
& Equine Facility
PATH Member Center
Contact: Kim Mack
31500 Charter Lane, Waller, TX 77484
Ranch: 936-372-2207
Email: info@morninggloryranch.org or
Website: www.morninggloryranch.org

New Hope Equine Assisted Therapy
PATH Member Center
6151 FM 1830, Argyle, Texas 76226
Contact: Sharla Kerstan,
skershen.newhope@gmail.com
Website: www.newhopeequine.com
FACEBOOK

Open My World Therapeutic Riding Center
PATH Member Center
Contact: Donna Roland
1020 CR 270, Leander, TX 78641
512-259-6665
Email: donna@openmyworld.org
Website: www.openmyworld.org
FACEBOOK

Open T.R.A.I.L.
PATH Member Center
28710 Boerne Stage Rd., Boerne, TX 78006
(210) 367-8248
opentrailranch@gmail.com
Website: www.opentrailranch.org
FACEBOOK

Panther Creek Inspiration Ranch
PATH Member Center
Linda Darnall, Founder
25902 Glen Loch Drive, Spring, TX 77380-2334
Mailing Address: P.O. Box 130001, Spring, TX 77393
Programs and general questions: 281-719-9322
Krista Carroll, Equine Manager,
PATH Reg. Instructor & Equine Specialist,
krista@pciranch.org
Sondra Himmer, Development & Communications:
Sondra@pciranch.org
Website: www.pciranch.org
FACEBOOK

Paws For Reflection Ranch
Therapeutic Horsemanship &
Equine/Animal Assisted Counseling
5431 Montgomery Rd., Midlothian, TX 76065
972-775-8966
Email: brooke.knox@pawsforreflectionranch.org
Website: www.PawsForReflectionRanch.org
FACEBOOK

Rancho Las Espuelas
PATH Member Center
7150 G Ranch Rd., Laredo, TX 78043
(956) 237-1331
Email: lasp1960@hotmail.com
FACEBOOK

REACH Therapeutic Riding Center
Riding Equines to Achieve Confidence & Health
PATH Certified Riding Instructors
Physical Address: 1007 Camp Road, McGregor, TX 76657
Mailing Address: P.O. Box 21535, Waco, TX 76702
Barn Phone: 254-848-7888
Fax: 254-946-0189
Email: marketing@reachtrc.org
Website: www.reachtrc.org

Reckless Ranger's Veteran's Equitherapy
PATH Member
501(c)(3) non-profit
Providing Equine Therapy to disabled Military Service
Members and Veterans with PTSD enabling them to
live full and productive lives.
285 Obst Road, Bulverde, TX 78163
830-261-4220
Email: reckless@fineprintfarms.com
Website: www.fineprintfarms.com/reckless
FACEBOOK

RED Arena, Inc.
PATH Member Center
Equine Assisted PT/OT/Speech Therapies &
Therapeutic Riding Lessons
1601 Bell Springs Rd, Dripping Springs, TX 78620
512-807-6505
Email: info@REDarena.org
Website: www.REDarena.org
FACEBOOK

Refuge Services, Inc.
Hippotherapy, therapeutic riding,
and equine-assisted psychotherapy
Contact: Randy Mandrell
Mailing Address: P. O. Box 53684, Lubbock, TX 79453
Physical Address: 8405 CR 2500 (Martin Luther King Blvd.)
Lubbock, TX 79404
806-748-7202; Fax: 806-748-0972
Email: information@refugeservices.org
Website: www.refugeservices.org

Reining Strength Therapeutic Horsemanship
Serving Fort Bend County and the
Greater West Houston area in Texas
PATH Intl' Member Center
8811 FM 359 Rd., Richmond, TX 77406
832-451-6874
Email: heather@reiningstrength.org
Website: www.reiningstrength.org
FACEBOOK

Reins of Hope Therapeutic Riding Center
CLOSED: August 31, 2017

Richmond State School
Therapeutic Riding Center
S.I.R.E.
PATH Member Center
Jesse Gonzales
2100 Preston Street, Richmond, TX 77469-1499
281-344-4442
Website

Ride On, Inc.
PATH Member Center
Hana May Brown
2221 Winners-Foster Road, Richmond, TX 77469
281-342-7273 or 713-416-9848
Email: brownhm@sbcglobal.net

Riding Unlimited
Therapeutic Riding and Driving Program
PATH Premier Accredited Center
Pat Dellermann, Executive Director,
director@ridingunlimited.org
9168 T. N. Skiles Rd., Ponder, TX 76259-5823
940-479-2016; Fax: 940-479-2018
Email: info@ridingunlimited.org
Website: www.ridingunlimited.org
FACEBOOK

R.O.C.K., Ride On Center for Kids
PATH Premier Accredited Center
Location: 2050 Rockride Lane, Georgetowm, TX 78626
Mailing Address:
P. O. Box 2422, Georgetown, TX 78627-2422
512-930-7625; Fax: 512-863-9231
Email Contacts:
Equine Manager: Lesley Shedeck, lesley@rockride.org
Nancy Krenek, Executive Director, nancy@rockride.org
Website: www.rockride.org

Rocky Top Therapy Center/
T.R.A.I.L. Foundation
See Victory Therapy Center

Runnin' WJ Ranch
PATH Premier Accredited Center
Narda Launius, Volunteer Coordinator:
wjvolunteers@cableone.net
Sam Clem, Director: sclem1513@aol.com
4802 South Kings Highway, Texarkana, TX 75501
903-838-3223; Fax: 903-838-3366
Website: www.runninwjranch.org/
FACEBOOK

Saddle Light Center
Kerstin Fosdick, Instructor & SLC Director,
sicdirector@sbcglobal.net
PATH Member Center
17530 Old Evans Road, Selma, TX 78154-3801
210-651-9574; Fax: 210-651-3495
Email: thesaddlelightcenter@sbcglobal.net
Website: www.thesaddlelightcenter.com/

Serendipity Equine Haven
of Fort Worth
2416 Canton Drive, Fort Worth, TX 76112
Phone: 817-680-5474
Email: contact@serendipityequinehaven.org
Website: www.fort-worth-equine-therapy.com
Facebook

Shadow Ranch Therapeutic Riding Center
PATH Member Center
451 County Road 2321, Sulphur Springs, TX 75482
214-604-8005
Email: shadowranch@tx.rr.com
Website: www.shadowranchtx.com/

S.H.A.R.E.
Special Horses and Riders Excelling
(You've Got to Have Heart dba S.H.A.R.E.)
Director: Dr. Patricia Lombard
4996 Schehin Road, College Station, TX 77845
979-690-2364
Email: info@sharetx.org
Website: sharetx.org

SIRE, Houston's Therapeutic
Equestrian Centers
PATH Premier Accredited Center
Main Website: SIRE
11211 Katy Fwy, #660, Houston, TX 77079
3 Locations:
• HOCKLEY (Northwest of Houston)
24161 Spring Drive, Hockley, TX 77447
281-356-7588
Office: sireoffice@sire-htec.org
• SPRING (Northeast of Houston)
4610 Sloangate, Spring, TX 77373
281-353-6160
• FORT BEND COUNTY
Richmond State Supported
Living Center (RSSLC)
2100 Preston St., Richmond, TX 77469
281-344-4308

Sonrisas Therapeutic Riding
PATH Member Center
P. O. Box 1093, San Angelo, TX 76902
325-949-4837
Email: sonrisasriding@gmail.com
Website: www.sonrisasriding.org/
FACEBOOK

Southern Breeze Equestrian Center
Hippotherapy
PATH Member Center
Cathy Strobel
Mailing Address: P. O. Box 1318
3801 FM 521, Fresno, TX 77545
Physical Address: 3801 FM 521, Fresno, TX 77545
888-429-1918
Email: info@sbreeze.com
Website: www.sbreeze.com

South Wind Equestrian Center
Equine Assisted Therapy
15214 Faubion Trail, Leander, TX 78641
512-689-7793
Email: swequestrian@gmail.com
Website: southwindequestrian.com/equinetherapy.html

Special CHEERS
Occupational Therapy Center
12570 Clay Rd., Houston, TX 77041
713-983-0075; Fax: 281-858-5345
Email: specialcheers@yahoo.com
Website: www.specialcheers.com
FACEBOOK

SpiritHorse Therapeutic Riding Center
1960 Post Oak Drive, Corinth, TX 76210
940-497-2946; Fax: 940-497-4439
Email: jennifer@SpiritHorseNews.com
Website: www.spirithorsetherapy.com
FACEBOOK

Spirit of St. Louis Therapeutic Riding Center
PATH Member Center
Rebecca Mercer
600 Cambridge Road, Tyler, TX 75703-5266
903-534-0127
Email: rmhorses@aol.com

Stable Strides Farm Therapeutic Riding
@ Bridlewood Stables & Equestrian Center
PATH Member Center
Location: 4400 Withers Avenue, Flower Mound, TX 75028
Mailing Address: 6913 riverchase Trail, Denton, TX 76210
972-355-7866
Tracy Virant, Director of Development
tracy@stablestridesfarm.org or 214-616-0807
Website: www.stablestridesfarm.org/

Stars & Strides Stables, Inc.
PATH Member Center
228 Sandpiper Dr., Weatherford, TX 76088
(817) 929-0020
Email: teresa@starsandstrides.org
Website: www.starsandstrides.org

Tailored Rides Equine Assisted Therapy (TREAT)
OPENING: MARCH 6, 2016
PATH Member Center
384 CR 42520, Paris, TX 75462
Program Director: Taylor Sandoval
Email: weybapfarm@yahoo.com
Phone: 903-401-9644
Website: Tailored RIdes

Tarleton Equine Assisted Therapy (TREAT)
PATH Member Center
Box T 0070 Tarleton State University
Stephenville, TX 76402-0001
For more information contact:
Dr. David Snyder, Animal Science Department
254-968-9656 or snyder@tarleton.edu
or Shelby Price, University Equine Center,
254-968-9847 or sdprice@tarleton.edu
Website: www.tarleton.edu/~treat

Texas Lions Camp
P.O. Box 290247, Kerrville, TX 78029
Office: 830-896-8500; Fax: 830-896-3666
Website: lionscamp.com/

Texas Tech Therapeutic Riding Center
AHA Member Facility
PATH Premier Accredited Center
Mailing Address: Texas Tech Therapeutic Riding Center
Texas Tech University
Box 42141, Lubbock, TX 79409
Physical Address: Texas Tech Equestrian Center
5712 CR 1500, Lubbock, TX 79407
Dr. Heidi Brady, Co-Director: heidi.brady@ttu.edu
806-834-8484
Dr. Leslie Thompson, Co-Director: leslie.thompson@ttu.edu
806-834-8715
Website: www.afs.ttu.edu/ttrc

The Gallop Foundation
AHA Member Facility
4349 High Prairie Road, College Station TX 77845
979-633-4871; Fax: 979-314-4752
Email: thegallopfoundation@gmail.com
Website: gallopfoundation.org/

The Legacy Complex
PATH Member Center
AHA Member Center
EAGALA Certified Mental Health & Equine Specialists
for equine assisted counseling & learning
4301 North Danville Dr., Abilene, TX 79601
Mailing Address: P. O. Box 1599, Abilene, TX 79604
(325) 669-1922
Email: thelegacycomplex@gmail.com
Website:

The Riding Therapy Center of Victoria
PATH Premier Accredited Center
Mailing Address: P.O. Box 462, Nursery, TX 77976
Physical Location: 557 Love Road, Victoria, TX 77904
361-578-8182
Email: theridingtherapycenter@gmail.com
Website: www.theridingtherapycenter.org
Facebook

Therapeutic Riding of Texas (TROT)
PATH Premier Accredited Center
Mailing Address: P.O. Box 2929, Waxahachie Tx, 75168
Physical Location: 4-C Stables,
1355 Ovilla Rd., Waxahachie Tx, 75167
Office: 972-814-3988
Email: stacey4cstables@yahoo.com or
info@trottx.org
Website: TROT

Triple H Equitherapy Center
PATH Premier Accredited Center
791 Backhaus Road, Pipe Creek, TX 78063-5615
830-510-9515
Email: lmolloy@triple-h.org
Website: triple-h.org/

Upward Transition Therapeutic Horsemanship
PATH Member Center
Esperanza Farms
12037 FM 1560 N., Helotes, TX 78023
Contact: Barbara Taylor, Program & Volunteer Info:
972-977-3833 or barb@upward-transitions.org
Website: www.upward-transitions.org

Victory Therapy Center
PATH Intl' Member
10600 Dunham Road, Roanoke, TX 76262
682-831-1323; Fax: 682-831-1362
Executive Director: Stephanie Melchert
Website: www.victorytherapy.org
FACEBOOK

Windridge Therapeutic Equestrian Center
PATH Premier Accredited Center
Margot Dewkett, Director
P. O. Box 5932, Longview, TX 75608-5932
903-797-2414
Email: info@windridge.org
Website: www.windridgetexas.org

Wings of Hope Equitherapy
Mailing Address: P.O. Box 445, Burleson, TX 76097-0445
Physical Address: 4200 CR 806, Cleburne, TX 76031
Barn/Office: 817-790-8810
Volunteer Coordinator Office: 817-790-8810 or
jennifer@wingsofhopehorses.org
Email: office@wingsofhopehorses.org
Website: www.wingsofhopehorses.org/



---
Cheff Therapeutic Riding Center
Established: 1970
"The first therapeutic riding center built especially
for the purpose of serving the disabled in the United States"
8450 N. 43rd Street, Augusta, MI 49012
269-731-4471
Email: info@cheffcenter.org
Website: www.cheffcenter.org/
For more information on therapeutic riding in other states
outside of Texas see: PATH Web Site
---
OTHER THERAPEUTIC NEEDS

EQUINE SERVICES FOR OTHER THAN PHYSICAL NEEDS

HARTH Foundation
"Healing and Recovery Thru Horses"
. . . to improve the quality of life
for Veterans and Active Service Members.
3307 Sunset Cliff Road, Burnet, TX 78611
Sherry Atherton, Founder & Board President
512-656-7698
Email: info@harthtx.org
Website: www.harthtx.org

HorseLink
"Harnessing the power
of the horse-human connection."
HorseLink is a 501(c)(3)
tax-exempt organization
in the State of Texas.
Mailing address: P.O. Box 300571,
Austin, TX 78703
Phone: 512-360-8499
Email: info@thehorselink.org
Website: thehorselink.org

Littlegrass Ranch, Inc.
Sanctuary & Support for Horsewomen
& Their Horses
P. O. BOX 1113, Comfort, Texas 78013
888-547-9393
Email: info@littlegrassranch.org
For more Information

Three Eagles Ranch-
The Equine Experience (TM)
&
The Institute for Conscious Awareness
Horsemanship for Personal
and Professional Development.
Contact: Dr. Marlena Deborah McCormick
Spring Branch, Texas
(San Antonio Area in the Texas Hill Country)
210-204-7511
Email: marlenadeborahmac@gmail.com
Website: www.horsesenseandthehumanheart.com
Facebook: Horse Sense and the Human Heart.


---
If your organization is not listed,
please notify the Texas Horseman's Directory,
P. O. Box 625, Dept. W, Cypress, TX 77410,
or call: 281-373-9304 or
e-mail: directory@texhorseman.com.
If you have new information or a change of address,
telephone number, etc. please let us know.

---
Texas Horseman's Directory Home Page
How to get a FREE THD Listing
Show & Clinic Schedule,
Texas State & Local Clubs & Organizations
National Breed Registries
National Show & Competitive Organizations
Educational & Service Organziations
---
Last update: 5 FEBRUARY, 2019