1986 OLYMPIC FESTIVAL
HOUSTON EQUESTRIAN EVENTS,
GREAT SOUTHWEST EQUESTRIAN CENTER, KATY, TX


In 1986 I was working as a photo/journalist.
I wrote articles and show/event reports for
THE CHRONICLE OF THE HORSE, DRESSAGE & CT,
HORSEMAN, HORSEPLAY,
& HORSE DIGEST to name a few.
This was the article covering the
1986 Olympic Festival, July 25 - August 3, in Houston.
It was standing room only
at Great Southwest Equestrian Center.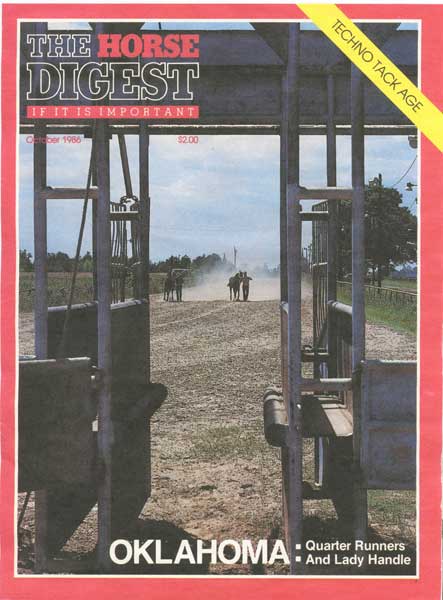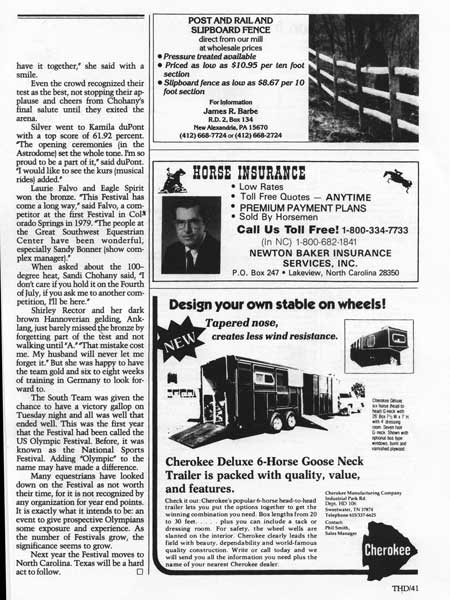 ---


For more things of interest to horse people:




Last update: 17 February, 2020